Innovative Concrete Technology
Regular price
Sale price
$25.00
Unit price
per
Sale
Call for local distribution
Diamond Dust is a micronized polybead designed to aid in creating a non-skid surface. Diamond Dust is designed to be used as an additive when "rolling-on" an ICT sealer, such as Color Seal, Crystal Clear H₂O, and Crystal Coat SB).
Diamond Dust should not be used when applying a sealer with a sprayer as additives like Diamond Dust can create clogs. Instead, use Extreme Grip to add slip resistance to a "sprayed-on" sealer. Extreme Grip is broadcasted by hand while a top coat clear sealer is still curing on the surface.
Diamond Dust is available in two convenient sizes, pre-measured to accommodate 1 and 5 gallon containers. 0.2 lb for 1 gallon of sealer and 1 lb for 5 gallons of sealer. For bulk pricing, please contact us.

TECHNICAL DATA SHEET

Product #491
Share
View full details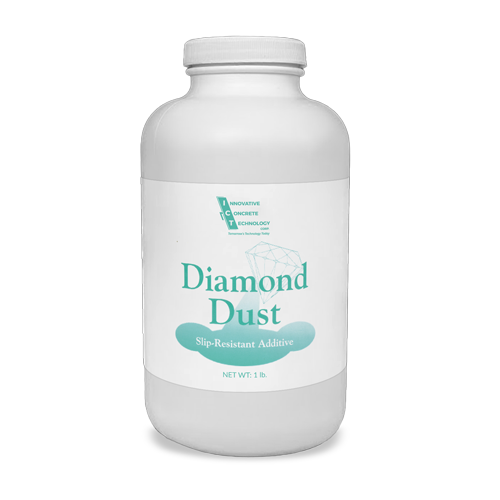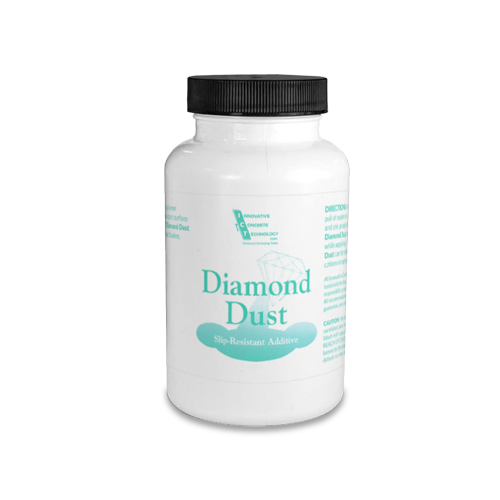 Support
Sales & Support

With a combined experience of over 80 years in distribution and decorative concrete installation, our Technical Support Department provides unmatched support in application, preparation, trouble shooting, and assisting you in finding the right products for your applications.

For sales and technical support, please email sales@innovativeconcrete.com or call 888-296-5236. Our support team is available Monday – Friday 7:30 a.m. - 4:30 p.m. (EST) for one-on-one assistance by phone.

Se Habla Español - Para información o preguntas llamar al 888-296-5236.
Shipping & Receiving

Our Shipping Department will ship all orders next day and all UPS before 2:00 pm same day. All receiving is done Monday thru Friday, 7:30 am – 4:30 pm EST. 

For more information, please email sales@innovativeconcrete.com